The Town of Paris will be host to a large solar energy farm as part of Wisconsin's efforts to source more electricity from renewable sources.  Construction is scheduled to start in October of 2021.  Major construction activity will ramp up in 2022.  The developer, Invenergy, plans to finish construction by May of 2023 and bring the project on line at which time the project will be sold to utility companies.
The project will impact the town and its residents during construction due to the scope of the project and the amount of material that will need to be delivered.  The Paris Town Board has worked with Invenergy to try and anticipate challenges and come up with solutions to lessen the impact on our residents.  We will use this portion of the website to share information and construction updates and offer resources.  Please check back often as we post new information.
Project Developer – Invenergy
Project Construction Contractor – Blattner Energy
Project Name – Paris Solar
Project ownership upon completion:  WEC Energy Group (comprised of We Energies and Wisconsin Public Services Corp) and Madison Gas and Electric.
Paris Solar Pre-Construction Meeting Presentation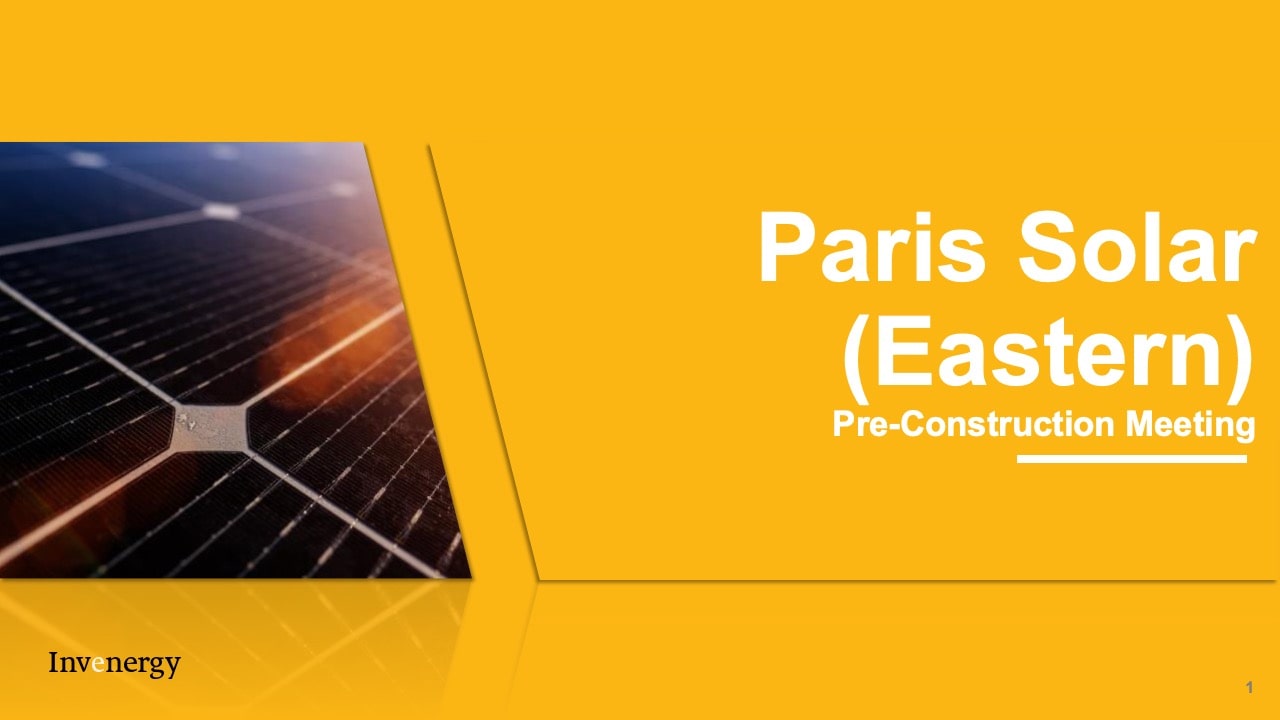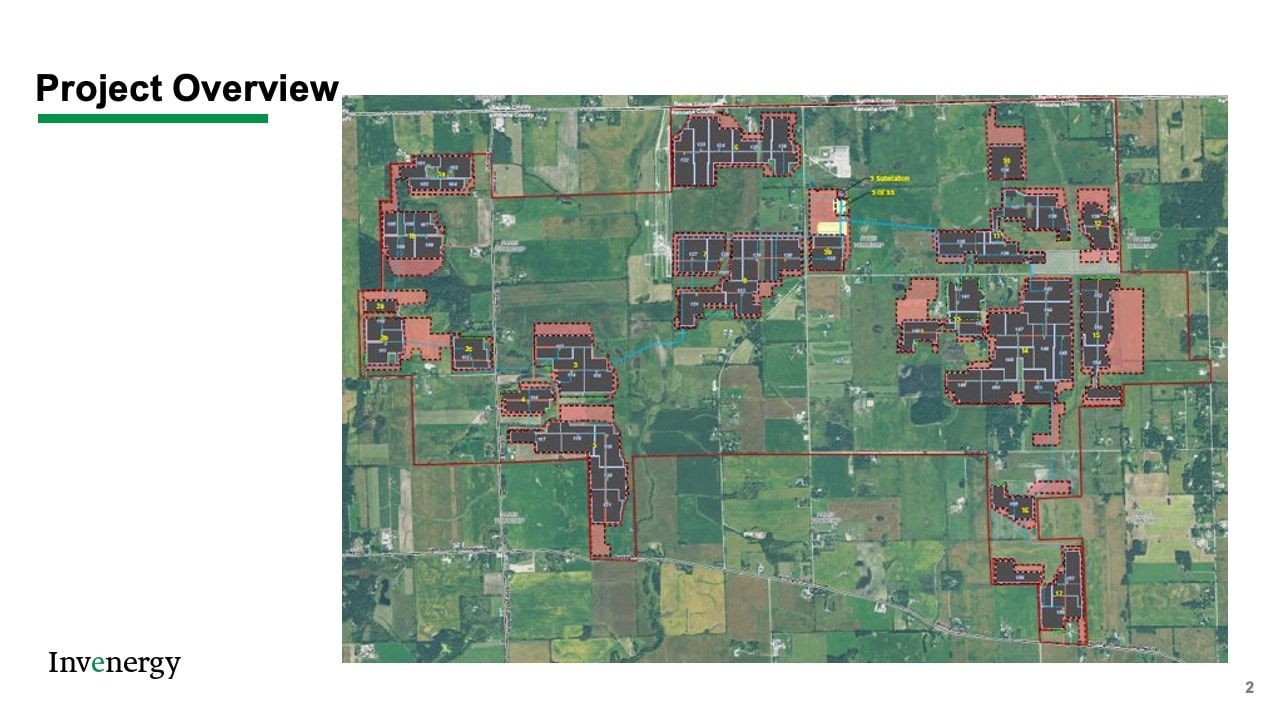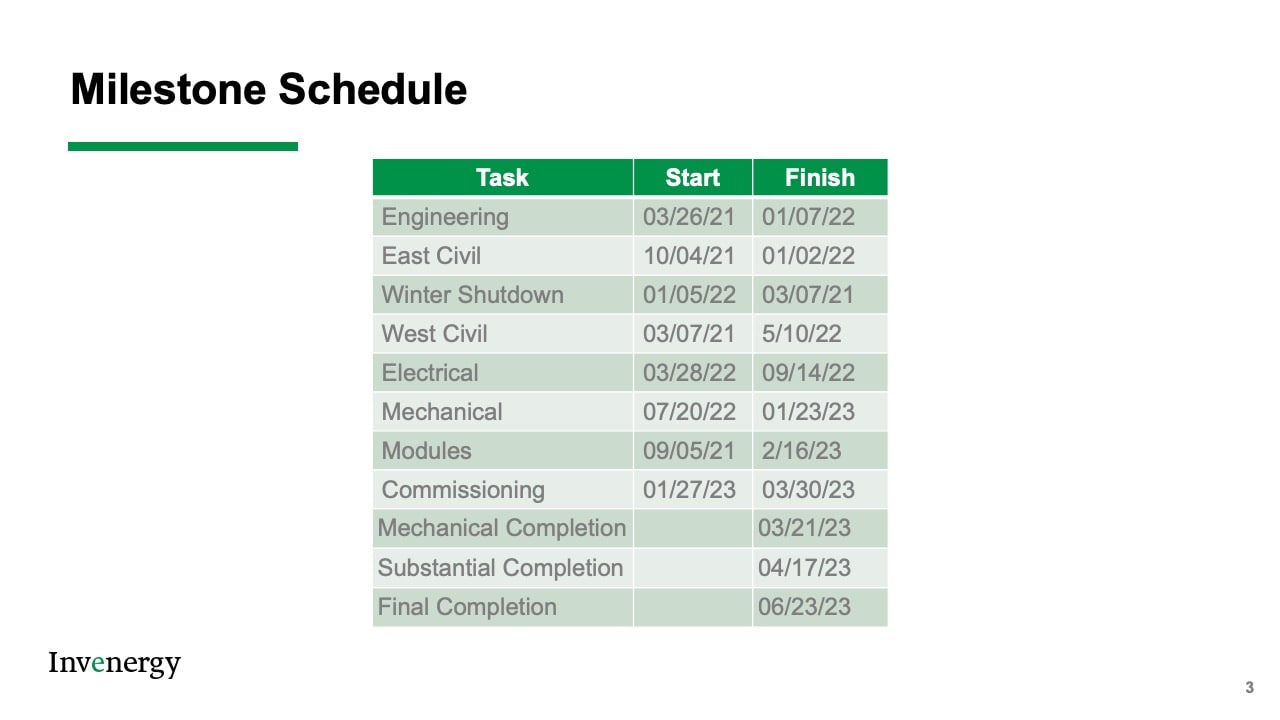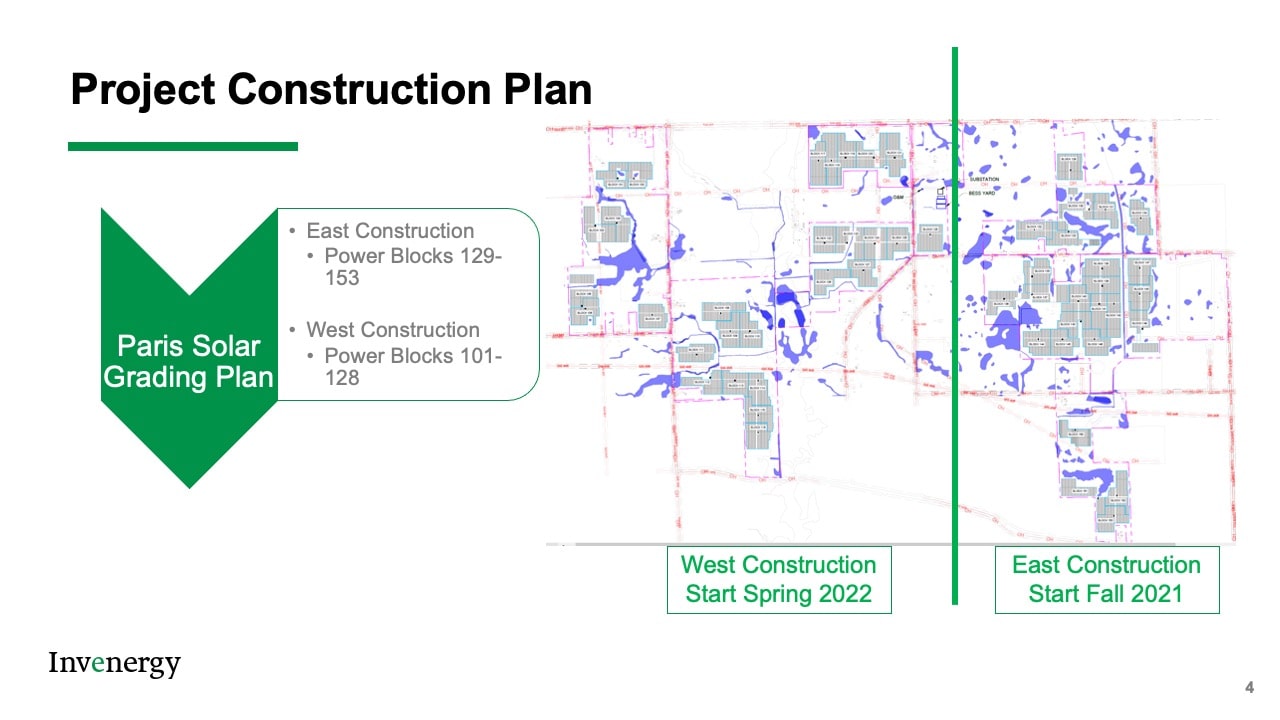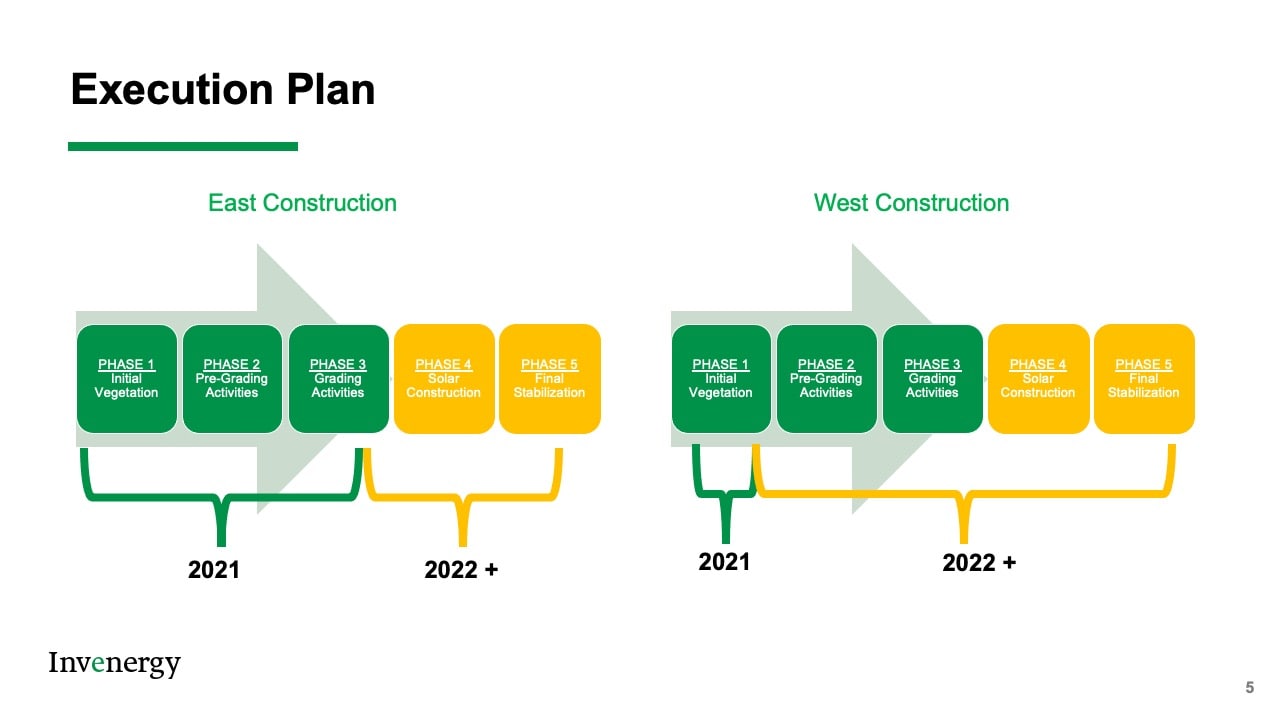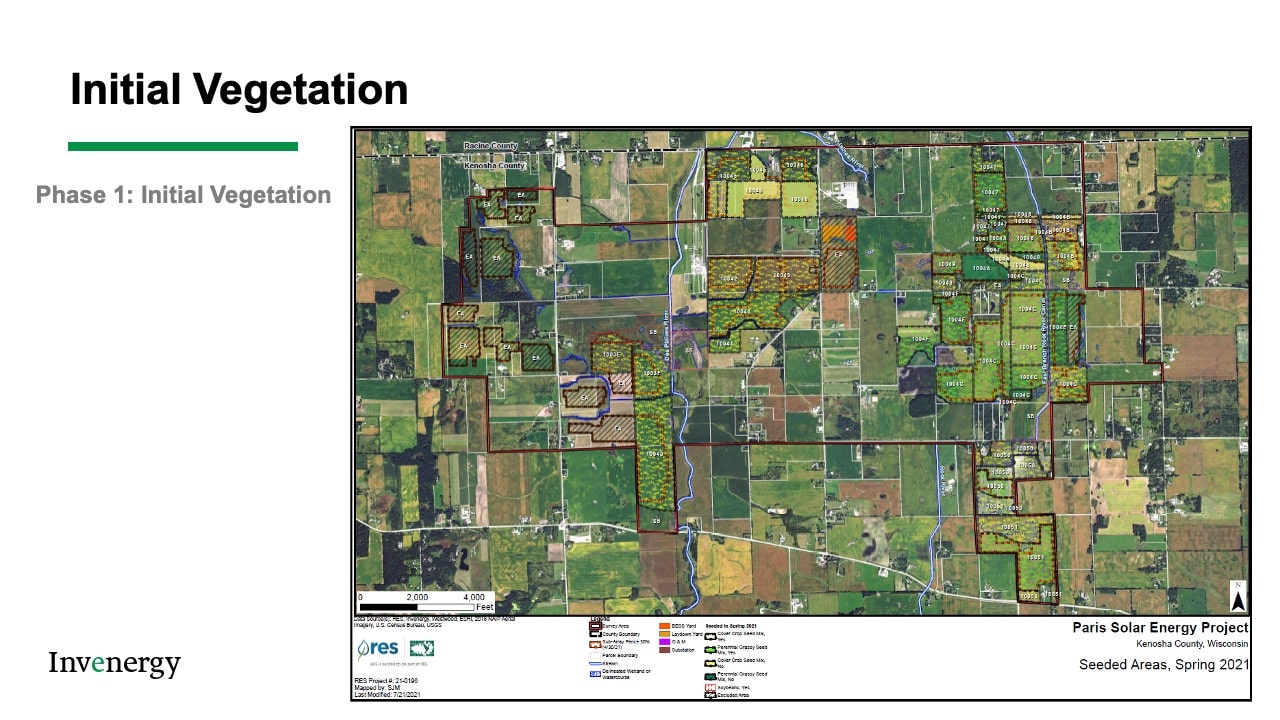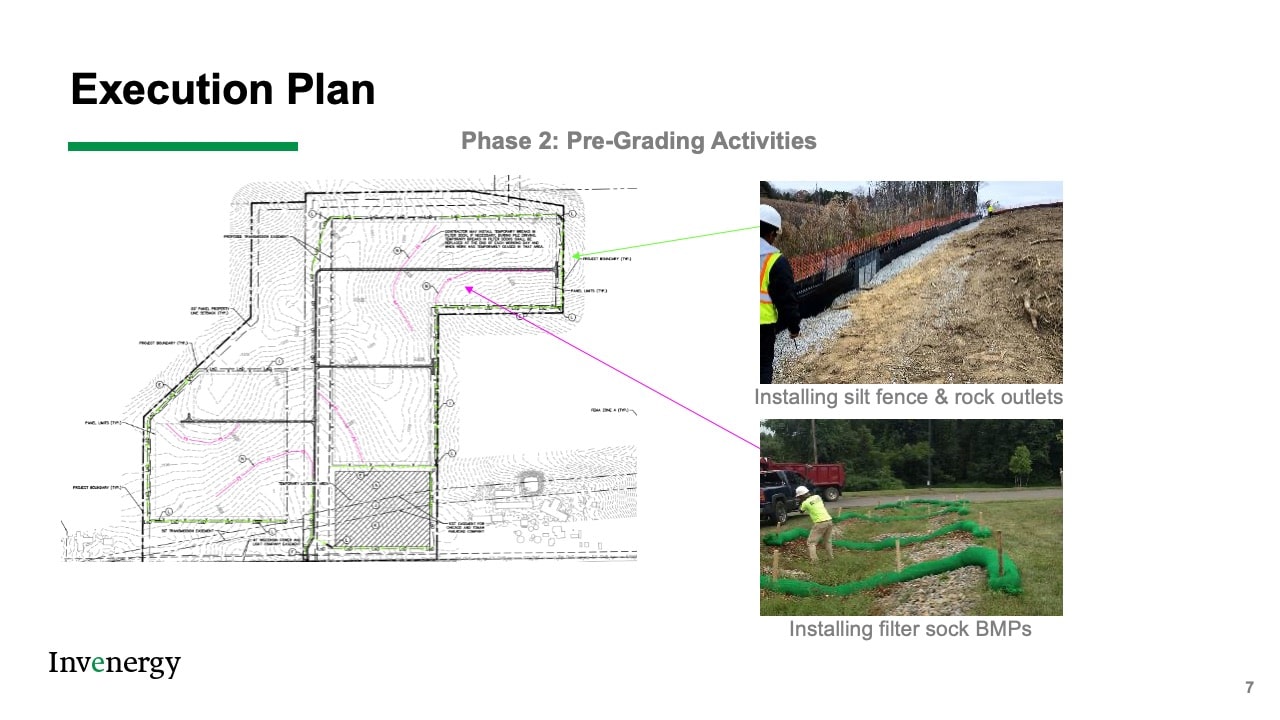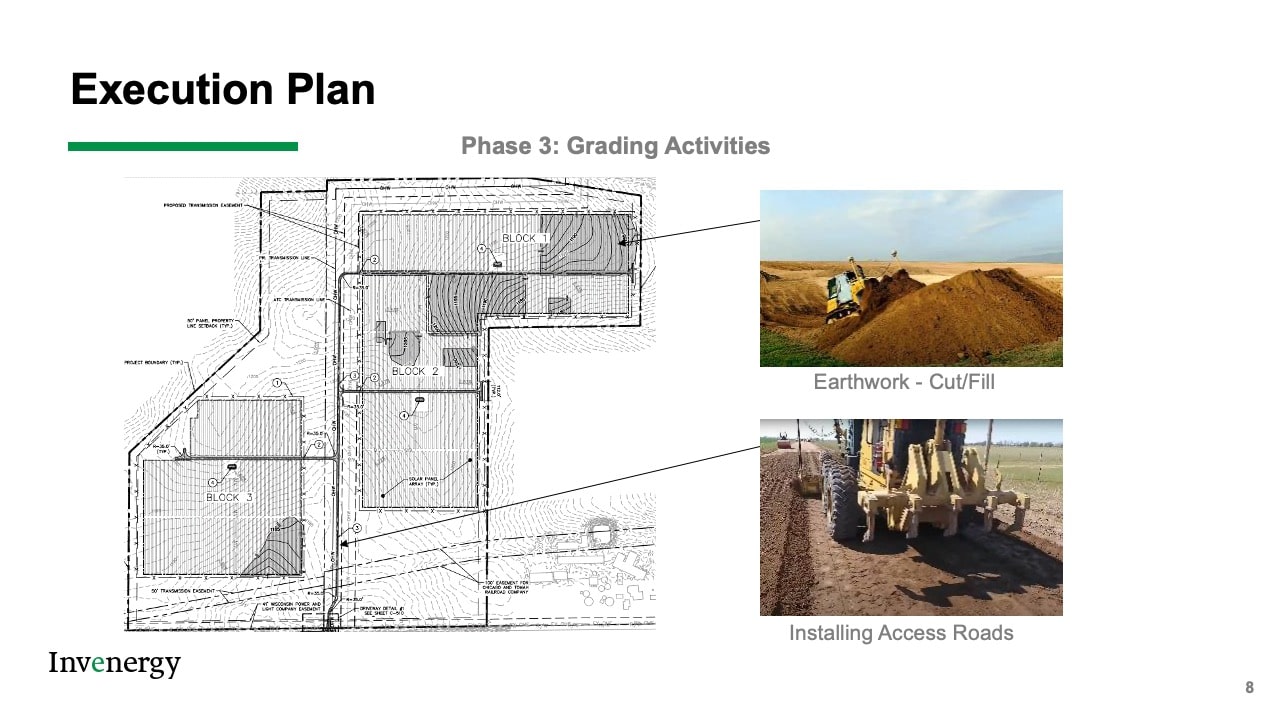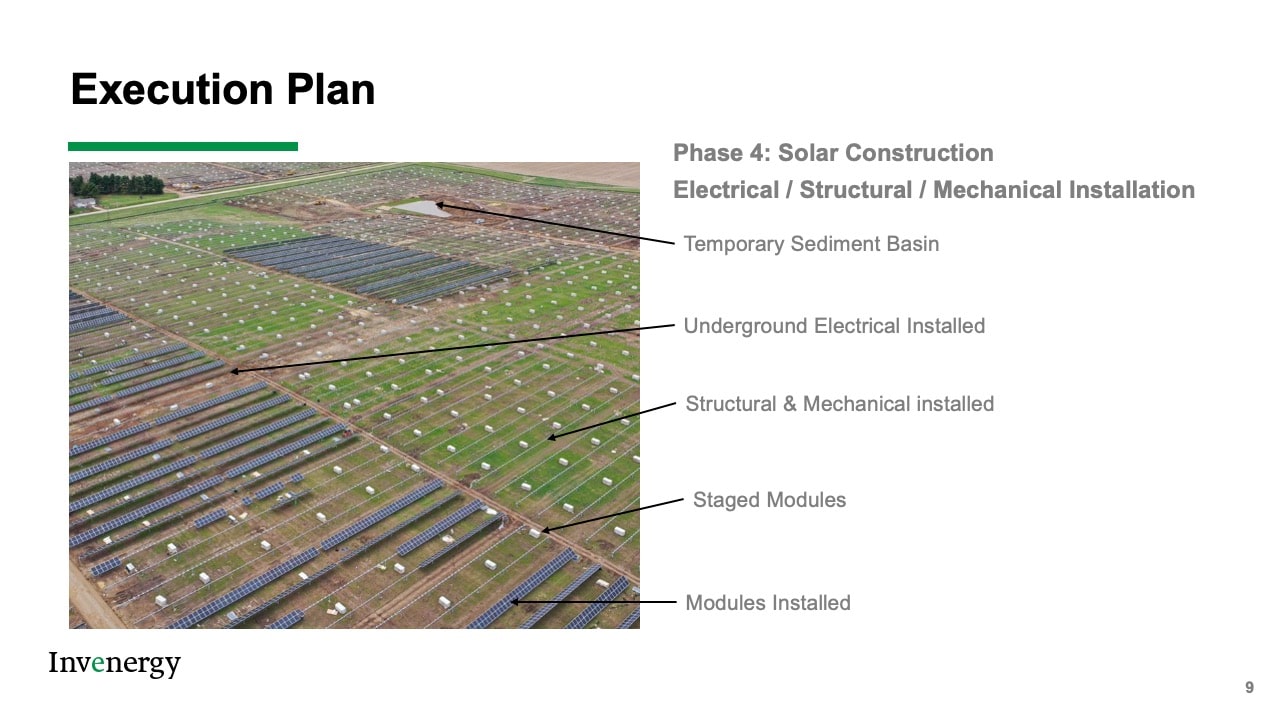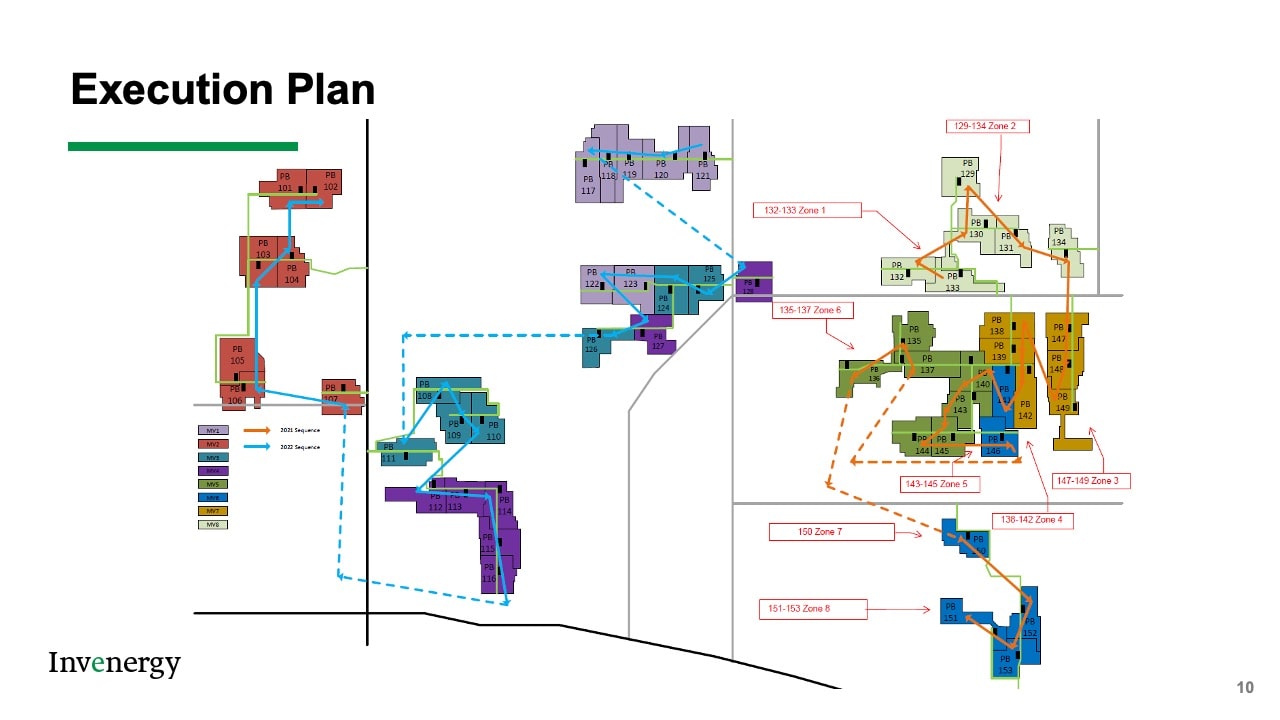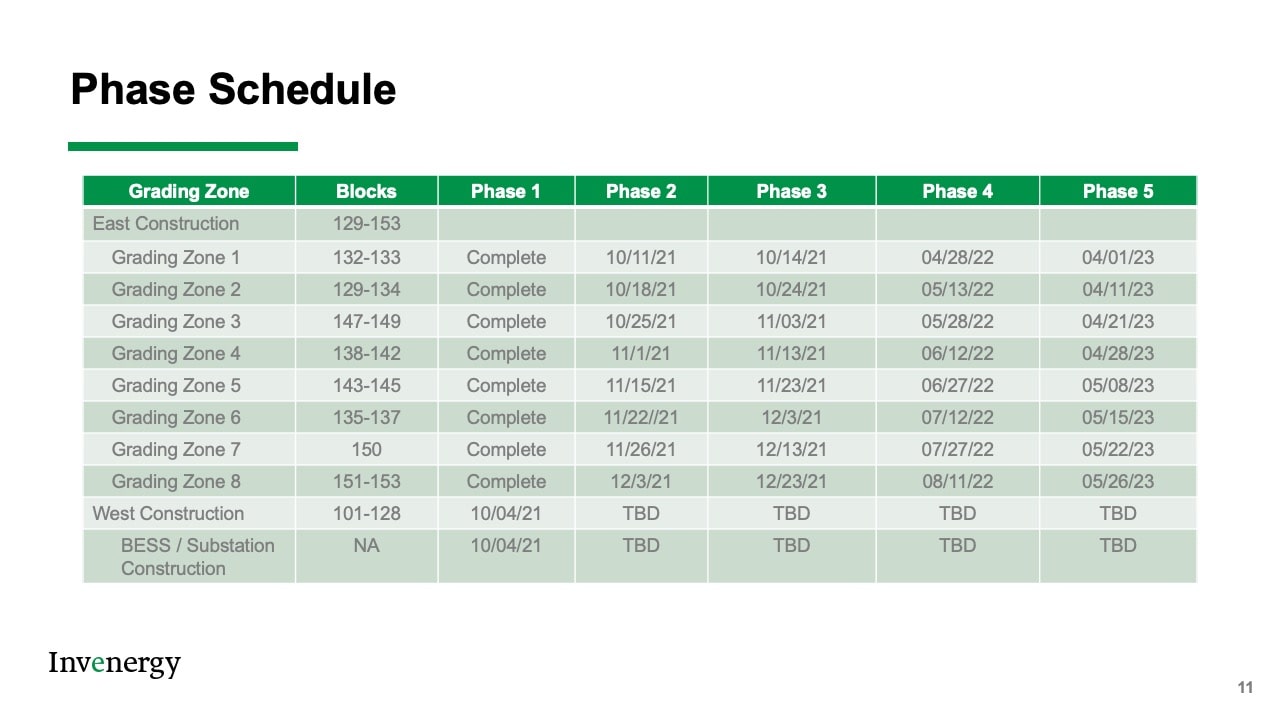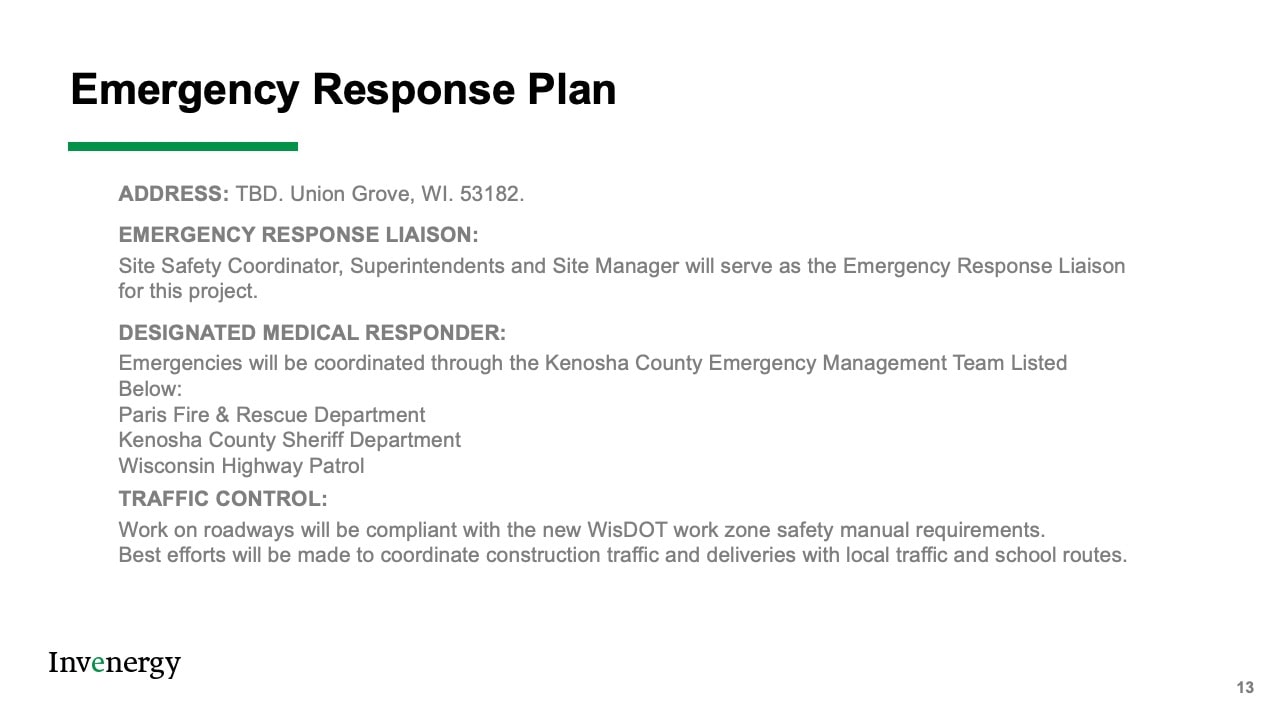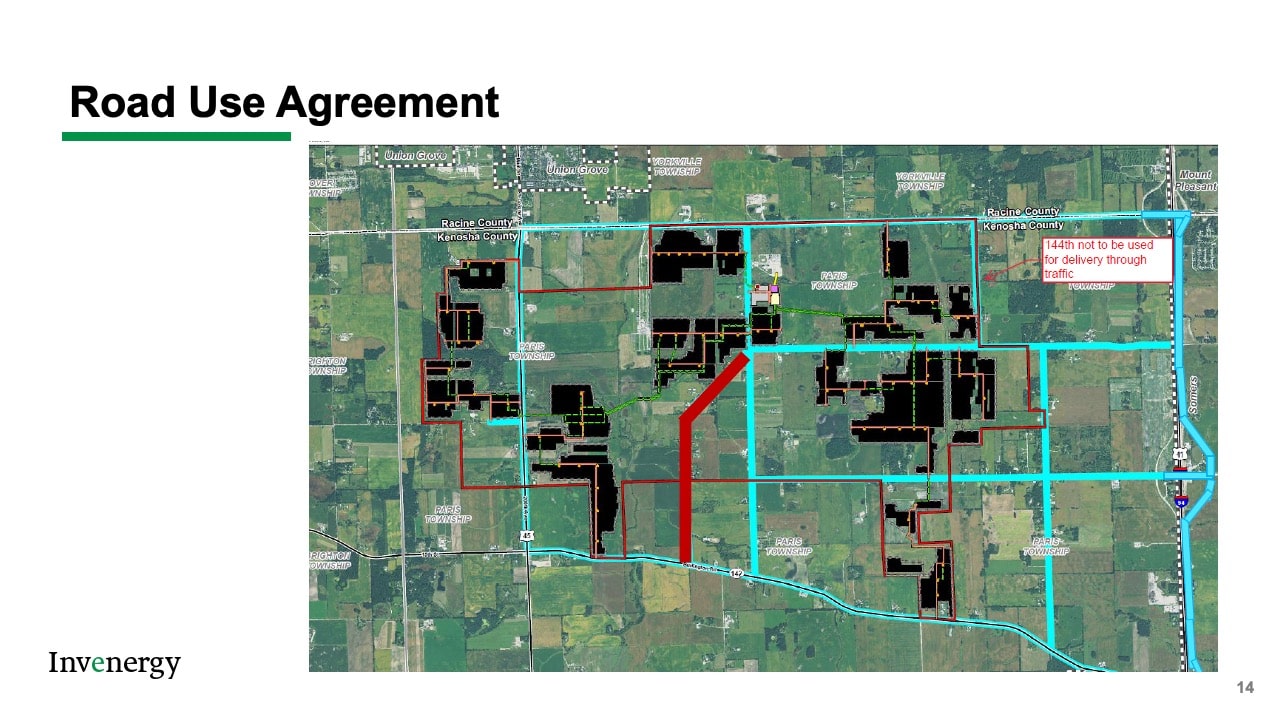 Paris-Solar-Pre-Construction-Meeting_Slide1
Paris-Solar-Pre-Construction-Meeting_Slide2
Paris-Solar-Pre-Construction-Meeting_Slide3
Paris-Solar-Pre-Construction-Meeting_Slide4
Paris-Solar-Pre-Construction-Meeting_Slide5
Paris-Solar-Pre-Construction-Meeting_Slide6
Paris-Solar-Pre-Construction-Meeting_Slide7
Paris-Solar-Pre-Construction-Meeting_Slide8
Paris-Solar-Pre-Construction-Meeting_Slide9
Paris-Solar-Pre-Construction-Meeting_Slide10
Paris-Solar-Pre-Construction-Meeting_Slide11
Paris-Solar-Pre-Construction-Meeting_Slide12
Paris-Solar-Pre-Construction-Meeting_Slide13
Paris-Solar-Pre-Construction-Meeting_Slide14