Updated: March 2022
The Code of Ordinances is updated on a regular basis.
Browser Viewer Instructions
Click the search box in the top right corner. Your search results will appear in the left sidebar.
Jump to a specific page number by clicking the text box in the top center.
Click the printer icon in the top toolbar to print.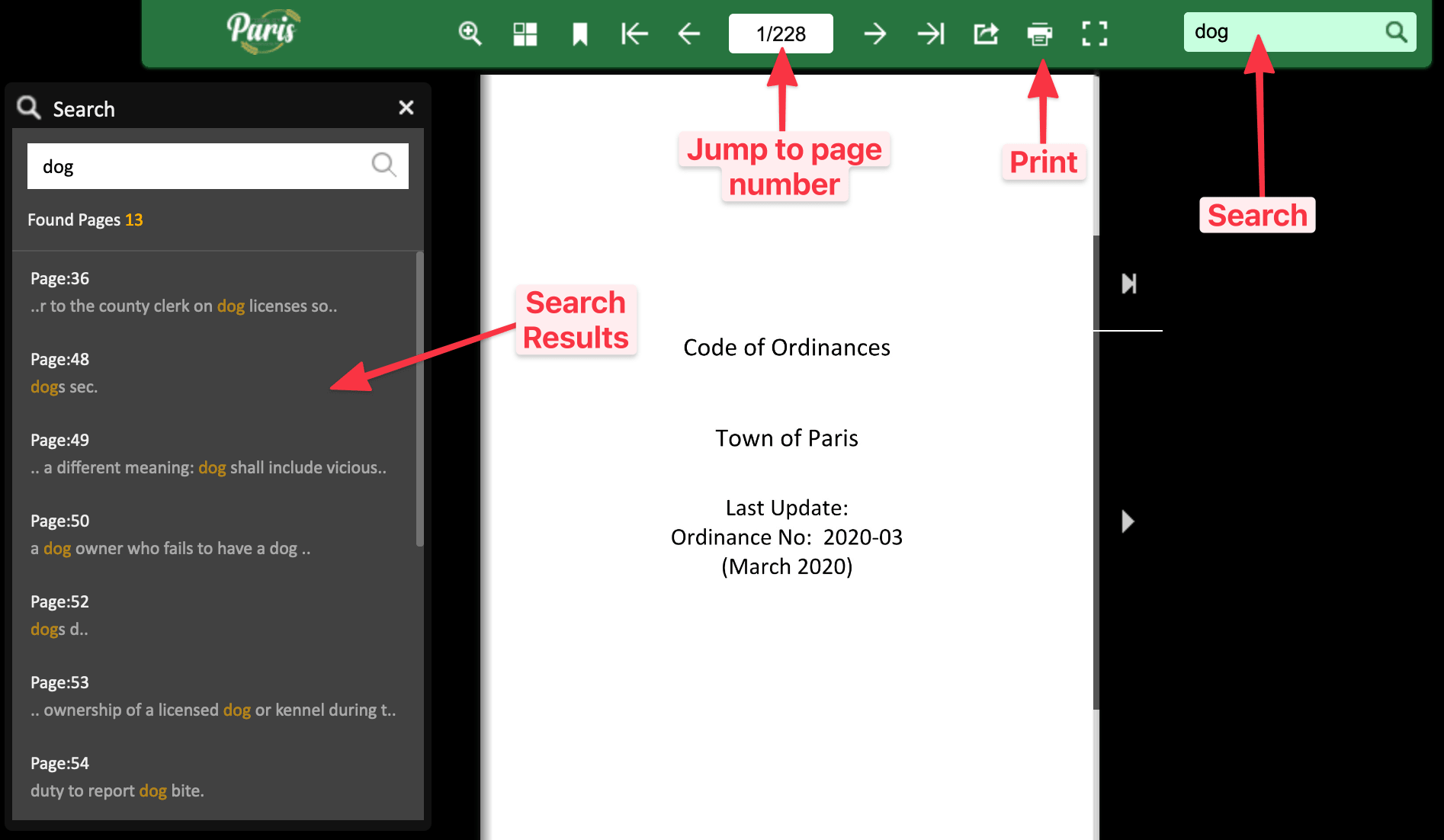 You can also view the Code of Ordinances at Pruitt, Ekes & Geary, S.C. - Attorneys for the Town of Paris