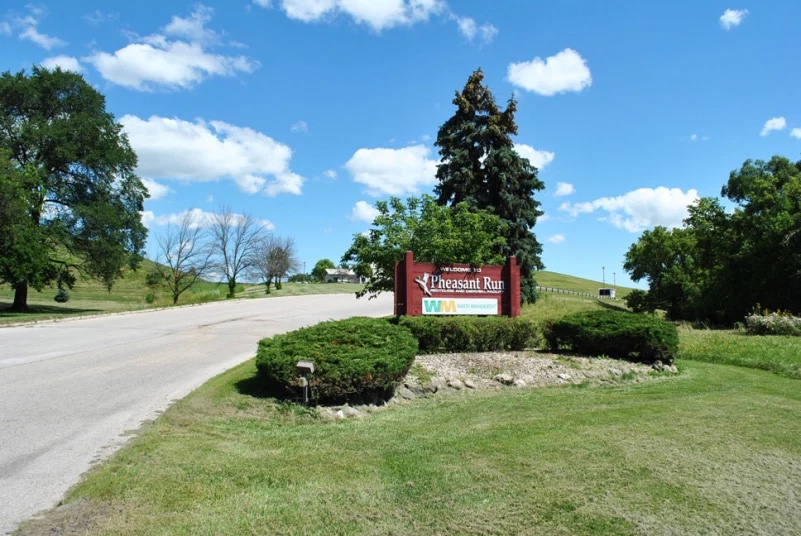 Paris residents dispose garbage and recycling at the Waste Management Pheasant Run landfill, located at 19414 60th St. in Bristol. The landfill is open Monday through Friday, 7 a.m. to 3:30 p.m. It is also open the first Saturday of the month, 8 a.m. to noon. For holiday hours, please visit the Waste Management website at https://www.wmsolutions.com/locations/details/id/49.
Only residents that bring in garbage themselves can dump for free. If the garbage is in a dumpster, the resident will be charged. A resident can only go to the landfill once a week for free.
All garbage and recycling MUST be placed in the appropriate containers.  Please plan accordingly to be able to lift your items into the containers.  If your items are heavy, please bring help with you.  If you feel your items might be useful to someone else, please take them to Good Will or some other similar resale facility. DO NOT leave any items sitting on the ground by containers.
Recyclables:
Newspaper
Plastic #1 thru #7
Aluminum & Tin Cans
Batteries
Cardboard
Glass
Scrap Iron
Appliances
Paris Resident Saturdays:
(Schedule subject to change)
Saturday, November 4th - 8:00am - 12:00 noon
Thanksgiving, November 23rd - CLOSED
Saturday, November 25th - 7:00am - 12:00 noon
Saturday, December 2nd - 8:00am - 12:00 noon
Christmas, December 25th - CLOSED
Saturday, December 30th - 7:00am - 12:00 noon
New Years Day, January 1st - CLOSED
Saturday, January 6th - 7:00am - 12:00 noon